Equipment Consulting,
University Data Centre
25 oktober 2021
Case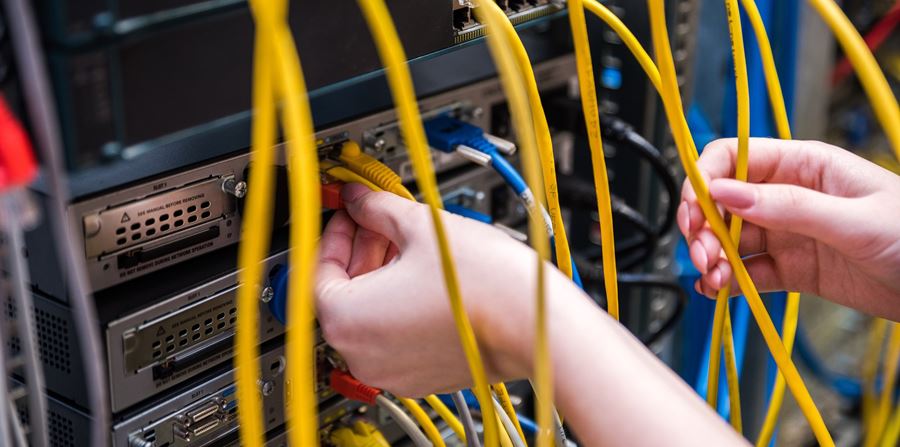 An Envista Information Technology expert was called in to investigate damage to a university data centre. 
The insured claimed that during construction, a contractor damaged a transformer that supplied power to the data centre, which resulted in a power surge that disabled cooling and caused the equipment to overheat. Because of the resulting smoke, the fire suppression system was deployed and sprayed the equipment with dry chemicals to suppress any potential for the fire to start. The initial claim was for $36M-$40M to replace all impacted equipment.
Envista put together a team of experts across Information Technology, Electrical Engineering, and Equipment Restoration to fully investigate the loss and determine remediations steps. Our experts took inventory, evaluated all the equipment including obtaining log files from IT equipment, reviewing the damaged transformer, and taking wipe samples of the contamination.
When Envista evaluates equipment to determine if it should be decontaminated, repaired, or replaced, our experts look at the individual loss and decide whether equipment can be restored cost-effectively and reliably. They look at warranty details and whether time is a factor, especially when it comes to potential business interruption.
The investigation revealed that the transformer cabling was damaged during a parking lot demolition on campus, which left only power to the equipment and not the AC, causing the over-temperature as the equipment ran without cooling of the ambient environment. In this case, although a splice to the cabling could have been used to repair the cable, it was not as reliable as an entirely new run of cabling. Therefore, Envista recommended replacing the cabling to restore the transformer to operation and a pre-loss condition.  
Envista's investigation determined that instead of needing to replace all the equipment damaged by the fire suppression system, it could be restored according to the original equipment manufacturer's standards through decontamination. Envista's analysis significantly reduced the amount of business interruption to multiple stakeholders and to equipment within the data centre. In addition, the insured did not have to wait for new equipment to be delivered, take the time to install it, or learn how to use the new equipment. Temporary data storage was utilized to allow for continued operation and restoration as equipment became available. Instead of needing up to $40M worth of new equipment, the final cost was $960,000 for the full restoration. 
Har din virksomhed været udsat for skade?
Vores eksperter kan hjælpe dig!