CAT, Marine, Electrical, Mechanical
Beachfront Condominium Flood Damage from Hurricane Ian
26 September 2023
Case Study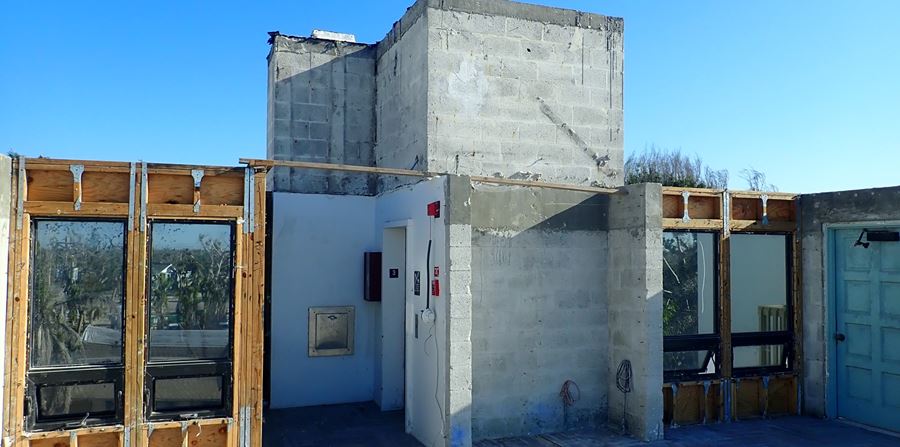 Hurricane Ian – September 2022
Hurricane Ian made landfall on the Southwest coast of Florida in September 2022. Ian delivered winds upwards of 155 mph, a storm surge of up to 14 feet, and rainfalls totaling 18-22 inches in some areas of the state. Losses from this category 4 storm totaled approximately $113 billion, making it the third most costly tropical cyclone to date. Envista's engineering teams were on the scene in Florida for months after Ian, assisting those affected with critical infrastructure, buildings, and equipment evaluations.
On a loss involving a beachfront condominium about 20 miles south of where hurricane Ian made landfall, Envista was retained to conduct an inspection and evaluation of damage to a hydraulic passenger elevator that sustained damage during Ian. The condominium's property insurance covered wind and debris-related damage but excluded flood damage.
The Insurer tasked Envista with determining the cause of damage to the elevator and the extent of damage from wind vs. flood to assist with coverage determinations.  
Wind or Flood Damage?
To ascertain the nature of the elevator damage, engineers examined the elevator shaft, cab, and associated machinery, seeking clues that would help differentiate wind from flood-related issues.
Wind damage typically results in the displacement of elevator components, visible fractures in the machinery, or structural misalignment within the shaft. Wind damage to the structure would also have resulted in water streaking and spotting in the elevator shaft.
Conversely, flood damage is characterized by waterlogged components, electrical malfunctions, and corrosion. In beachfront storm surge flooding, the presence of sand inside equipment indicates Making this distinction is crucial for insurance claims, as they typically fall under different coverage categories.
Conclusion
By way of inspection, and supported by meteorological data, Envista determined damage to the ground-floor and hall door, elevator pit, and all equipment in the ground-floor machinery room was due to flood, and that there was no damage to the elevator from direct wind forces nor water intrusion due to wind. With replacement costs of the elevator quoted at $200,000, the investigation yielded significant cost savings to the insurer, as the damage was attributed to flood rather than wind. 
Has a recent catastrophe affected you?
Our experts are ready to help.