Electrical, Energy, Global News
Why Is the Power Out? Weather Impacts on the Electric Utility Grid, Anticipated Property Claims
19 februar 2021
Artikel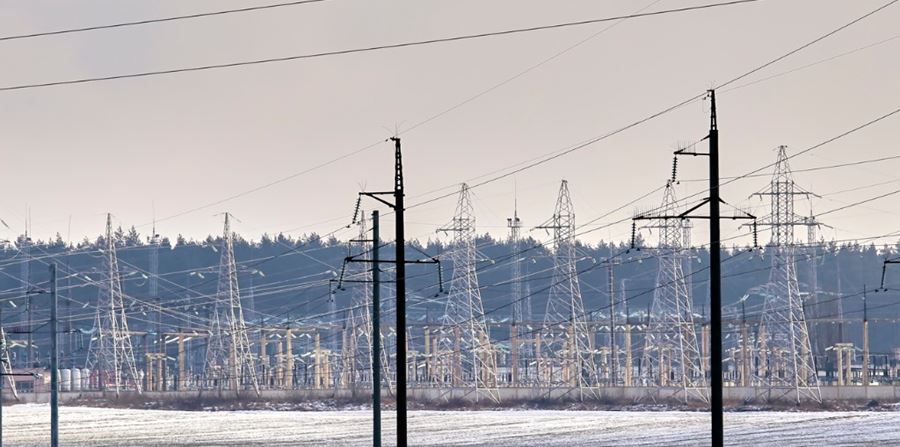 In February 2021, the catastrophic winter weather events that occurred in southern parts of the U.S., especially in Texas, wreaked havoc on the electric utility grid. Millions of people lost power and some areas were on mandated rolling blackouts. Many people suffered in the cold, without power, wondering how this could be occurring in 2021 in the United States. Right now, there are a lot more questions than answers, and we may not fully understand all the issues contributing to the outages for weeks or months.
In the meantime, we have developed this short blog post to help you understand how we get our power under normal circumstances, the impacts of weather events on the main components of our electric utility grid, and how to navigate the property damage claims that will result from this week's catastrophic events.
Types of Power Generation Plants
There are two types of power generation plants: renewable and non-renewable. Renewable power includes solar farms, wind farms, hydropower/dams, and geothermal. Non-renewable power generation includes oil, coal, natural gas, and nuclear. These plants produce the electric power (load) that businesses, governments, and homes need to run. The United States has approximately 10,500 utility generation stations spread across the country, which pales in comparison to the size or land area taken up by transmission and distribution equipment. These generation plants are somewhat redundant due to the fact that if one plant goes down, a utility can rely on other facilities to cover the demand.
So, as end-users, we typically will not have a power outage or notice if one generation plant goes down. Problems arise when you have the failure/shutdown of several plants or an increased load or demand. For example, in the summer of 2020, the State of California had to trigger rolling blackouts. The cause of the blackouts was not the result of any generation plant or equipment failures, but rather, was largely a result of an extreme heatwave across the state that put increased demand on the generation plants that they simply could not supply.
Why the Texas Rolling Blackouts Failed
This week in Texas, the rolling blackouts were caused by the extreme weather which has impacted the utility grid two-fold. First, due to the extremely low temperatures, businesses and homes are having to produce more heat, which increases the power demand on the grid. This alone, however, would not cause outages as the grid should have enough power to maintain this type of demand. The other issue is that the cold weather caused generation plants to shut down either as a result of equipment failure or to protect the equipment. Wind turbines are subject to ice building up on the blades or the components becoming too cold and are designed to shut down to prevent any damage to the equipment. Similarly, thermal plants, such as coal and natural gas, require water lines to properly cool equipment to prevent overheating. However, given the extremely low temperatures, the necessary water can freeze and damage the components, so these plants also have to be shut down to prevent damage.
You may be asking yourself, what happens to energy equipment in cold climates? Similar energy farms and plants in the north routinely experience below-zero temperatures and undergo a "winterization" process every year to prevent issues like we've seen this week in Texas. Solar farms and plants in the south do not typically go through the winterizing process because these types of weather events are extremely rare and not anticipated. So, this week, Texas and the surrounding states had the double-whammy of both an increased demand for power and a decreased supply due to generation plants having to be taken offline.
Although the Electric Reliability Council of Texas (ERCOT) had established certain reserve margins for the region to allow for increased demand and shortfall in supply, the combinations created by this storm exceeded the planning criteria. Since electric power must be delivered instantaneously from the available generation, the rolling blackouts were instituted to prevent instability and total collapse (blackout) of the state's power system.
Electrical Power Grid Systems
The electric power transmission system is an interconnected grid of power lines that transport the electricity generated by power plants hundreds of miles to cities or neighborhoods. Transmission lines vary in voltages, from 69kV (kilovolts) to 765kV. Due to their importance, the power lines are supported by much more robust structures/poles than the distribution lines that you would see in a residential neighborhood. Because of this, they are much better able to withstand weather events, such as high winds and ice. Electrical transmission systems are also redundant, meaning that if one transmission line goes down, other transmission lines can continue to be used to supply power, and no outages are experienced by customers. Weather events that can cause failures of transmission systems and result in power outages include hurricanes and tornadoes.
In 2017, for example, Hurricane Maria devastated Puerto Rico's transmission and distribution system by knocking out 80% of its electrical grid. This was the largest blackout in U.S. history and the second-largest in the world. It took nearly a year for power to be fully restored in Puerto Rico.
Electrical Power Distribution System
The electrical distribution system is a grid of power lines in a city or region that distributes power from transmission lines to end-users. Distribution power lines vary in voltages, from 120 volts to 35kV. Most of the power outages experienced in the United States are a result of equipment failures in electrical distribution systems. Distribution equipment is less robust and monitored and serviced less frequently than electrical generation and transmission systems because it affects far fewer customers. Therefore, weather events are more likely to have a greater effect on this equipment, leading to power outages. Equipment failures to distribution equipment frequently occur following hurricanes, tornadoes, earthquakes, ice storms, windstorms, and lightning events.
Expected Power Outage Claims From Texas and Southern States
Given the weather events this past week and their impact on the utility grid in Texas and the surrounding states, Envista has seen an influx of water line and sprinkler pipe breaks and expects many more to occur as temperatures rise in the coming days. As insurers and legal professionals begin to tackle the myriad of claims and disputes that will arise from this disaster, it is important to keep the following in mind:
Determine the cause of the pipe ruptures. Were the failures weather-related or was there another issue? Forensic mechanical engineers can assist with evaluating damage and determining the cause of loss.
Identify if there is any recovery against the electrical utility for not meeting necessary demand or against the pipe installers for not properly insulating or installing MEP systems. Electrical, mechanical, and fire protection engineers can assist with investigating these failures to determine liable parties.
Structures and equipment are also greatly impacted during cold weather events. Whether it's ice dams on roofs not acclimated or designed for cold climates, or business-critical equipment that was not powered on for days due to the outages, all structures and systems must be properly evaluated by trained engineering and equipment professionals to determine the extent of damage and repair/replacement scope.
Har din virksomhed været udsat for skade?
Vores eksperter kan hjælpe dig!