Equipment Consulting
How Equipment Consulting Can Produce Indemnity Savings
29 august 2022
Artikel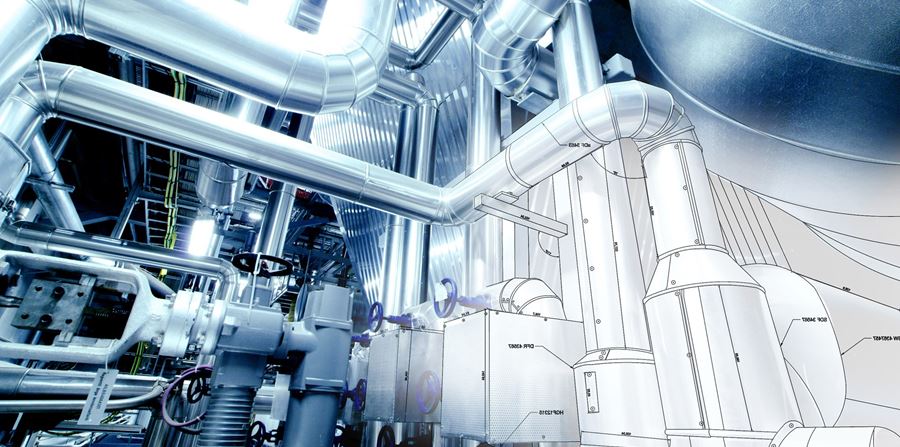 In a recent claim investigation, a large printing press motor shorted out causing sparks and overheating of paper bales, which in turn, created smoke and soot damage on the surrounding equipment and numerous areas throughout the property.  In total, the damage extended to more than 300 pieces of equipment and created over $10M of potential exposure.
In situations like this, it is critical to act swiftly yet thoroughly to mitigate further damages from occurring. It is important for all parties involved to understand how these items are catalogued and the proper methods to mitigate, identify what can be restored, repaired, and/or replaced, and who can provide a viable scope and cost analysis.
Whether a catastrophic incident affects equipment, or it undergoes a failure of some kind, an equipment consultant can help sift through the complexities.  In this case, wipe samples were taken on the equipment and a team of consultants, engineers, and technicians determined which items could be restored, repaired, and/or replaced, saving the insured over $10M and months of business interruption. 
Engaging equipment experts upfront can save both time and money, but beyond that, these experts can help determine causation and subrogation potential.  They can provide expert testimony, help find viable repair, restoration, replacement, and salvage options, decipher code requirements versus betterments, identify alternative processes or solutions, and even help preserve the scene and collect evidence.
Choosing the Right Expert
Equipment Consultants have a variety of backgrounds and experiences in mechanical, electrical, fire suppression, building, and structural engineering. Choosing the right expert can help exponentially, moving the claim forward while saving more than just time and money. Mechanical, electrical, plumbing, structural, and building repairs including fire and water damage to specialized equipment are but a few outlets of opportunities for an expert to add value and lead the way.
MEP Building Repairs
Mechanical, Electrical, and Plumbing (MEP) systems are the backbone that makes buildings habitable for humans.  These three technical fields are designed together as the foundation of a safe building environment. This is where engaging an expert upfront can help sift through the unknown and help rule out potential causes while identifying the facts. For example, correctly identifying heat damage directly from a fire event and additional exposure from soot and smoke including water from the fire extinguishment can make a scene very complex and challenging.  Instead of tear down and re-construction, experts can work together with contractors, building inspectors, and OEMs to identify the electrical, mechanical, and plumbing systems to be professionally decontaminated, repaired, and/or replaced, which can save on scope of repairs, replacement equipment, and business interruption.
Water Damage to Specialized Equipment
Equipment losses can be intricate, and if they are not assessed quickly and thoroughly, they can put an organization's production and future at risk. These kinds of losses can present several challenges, which is where Equipment Consultants come in. Equipment Consultants can confirm direct water exposure and penetration including signs of rust and corrosion. However, in some cases equipment may show no signs of direct water exposure and can be restored and/or decontaminated as a precautionary measure avoiding full replacement, reconfiguring of processes, additional training, startup, and commissioning. Experts utilize scientific methodologies and collect samples, such as wipe samples, to determine the levels of contaminants related to the claimed peril or from normal operating conditions.
Structural Building Modifications and Code Upgrades
Building systems consist of processes or systems that are critical to upholding successful operations of a structure and if any of these systems are damaged, it can compromise a building's performance and safety. For example, a building's fire suppression system main control panel might need code upgrades and/or replacement as a result of a localized fire event, even though the remote devices remain unaffected.  Conversely, if the remote devices have been directly affected by a localized fire event, yet the central control panel remain unaffected by the peril, it may not need upgrades/replacement depending on the local codes and authority having jurisdiction. 
Equipment Consultants can help assess damages to the electrical and mechanical subsystems, perform additional testing in conjunction with certified Original Equipment Manufacturer (OEM) technicians, and confirm peril-related damages. These measures are taken to verify the peril-related scope of repairs and claimed replacements. For example, unwarranted additional structural modifications and building code upgrades as a result of replacement equipment capacities and physical footprints may require a larger area and support.  
Equipment Consultants Can Save More Than Just Time and Money
Engaging experts upfront can help in a variety of different ways to identify extent of damage, determine viable restoration, repair, and replacement options, reducing business interruption.  They help support subrogation potential in ruling out and/or determine causation, providing expert testimony, and preserving both the scene and equipment.  Experts can address pre-existing warranty options and provide salvage potential while verifying cost estimates and equipment capacities. Furthermore, Equipment Consultants can determine required code upgrades as it relates to the claimed peril versus owner improvements, simultaneously resourcing alternative supply-chain and business solutions. Equipment Consulting is more than just a pricing exercise, it is the key to navigating complex claims with comprehensive solutions. 
Har din virksomhed været udsat for skade?
Vores eksperter kan hjælpe dig!