Construction Consulting Services
Our construction teams consist of subject matter experts who have a vast background in all areas of the construction process. Many of our experts are former designers, architects, engineers, builders, or contractors, which means they have the knowledge and skills you need, and they understand the inner workings, the context, the codes, the design, and the materials.
When complex construction losses occur, our multi-disciplinary team, anchored by leading global forensic engineers and experts, can provide a single solution from the scope of the damage to cost evaluations, origin and cause, project management, and restoration and repair options. Our consultants are here to offer advice and help navigate the complexities of the process and bring confidence and certainty to your decision-making.
Talk to a Construction Expert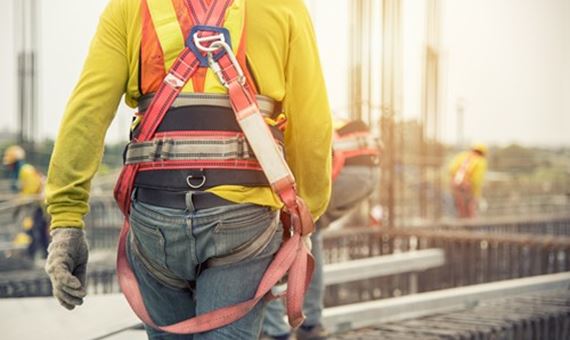 Find a Local Expert
Need a local building consulting, construction or civil/structural expert? Envista's experts have the expertise you need to take care of all your consulting needs!
Construction Consulting
Building Consulting
Our building consultants are proven subject matter experts with experience stemming from their tenures working as general contractors, construction managers, and design professionals. Their specialized backgrounds and expertise allow for support of our insurance, construction, owner, and legal clients through damage assessments cost estimating, valuation and pricing, cost of repair, code upgrades, betterment, and restoration. Having swung the hammer, overseen construction in the field, or managed contracting firms, our construction consultants have the requisite field experience across a multitude of construction industries from infrastructure, commercial, marine, and energy to provide our clients industry-leading expertise, support, and reporting.
Building Forensics
When buildings or large structures suffer an incident or loss surrounding a system malfunction, failure, infiltration, allegation of a structural defect, or other factors, it can be detrimental to business operations and cause extensive interruption dependent on the event experienced. At Envista, we create the appropriate multi-disciplinary team to provide a 360-degree assessment of the damage.
Builder's Risk Losses
Unforeseen losses and accidents that occur on a construction site can have a direct impact on the project, from cause and extent of damage, to schedule, to delay, and even business interruption.
Envista has some of the most well-known and respected experts in the industry. We've testified and consulted on major, complex construction losses all over the world. Our consultants have been in the industry for decades and have diverse backgrounds, from contracting to costing and engineering. We put the right team together to advise you on everything from the extent of damage to remediation and restoration plans and repair or replace estimates. We also assist with construction management, reporting, and even vendor management to get the project back up and running again.
Construction Accident Investigations
When a construction accident occurs, Envista understands the need to perform a prompt and thorough accident investigation, regardless of the severity or size of the loss, the extent of injuries or fatalities, or nuanced details. Time is often of the essence in evaluating the cause and origin of the accident, determining the liability and interested parties, and reviewing the potential for subrogation. We recognize that construction site accidents can lead to catastrophic property damage and result in growing legal exposure stemming from a personal injury due to unsafe job sites to fires, explosions, and building collapses.
Construction Defect
Finding the right expert to evaluate the design of a defective construction project is critical to a successful resolution. Envista's experts have worked on construction projects across the globe, across all markets and industry sectors, including infrastructure, commercial, energy, marine, and residential. By evaluating and reviewing loss details, we assemble the best team with the right experts, based on the specifics of the matter at hand. No project is the same, and Envista approaches each case based on its own merits.
Construction Dispute
Whenever unforeseen or changed conditions, circumstances, or events occur on a construction project, there is an inherent effect on the construction moving forward and consequently, the duration and cost to complete the work. With their tangible field experience, Envista's experts understand the principles and processes that govern a construction project and appreciate the challenges and risks that can impact and prevent the efficient and effective progression of work.
Our experienced construction claims team facilitates the process by establishing cause and effect relationships and the allocation of responsibility supported by demonstrated entitlement. 
Construction Expert Witness
Construction claims are complex and having the right technical expertise can make all the difference in your case. Following a complex construction accident, incident or loss, allegation of liability or defective construction, cost, or repair, Envista is equipped to provide forensic reporting and testimony on any issues related to existing or newly constructed properties, or properties under construction.
Envista's construction consultants and engineers have proven knowledge and capabilities in all areas of the construction process. Many experts are former designers, architects, engineers, builders, or contractors, which means they have the knowledge and skills you need, and they also understand the inner workings, the context, the codes, the design, and the materials of construction. 
Construction Scheduling
Construction schedules are the basis for performing construction work. The schedule determines the timing, sequence, and resources required to complete a project on time and within budget. Given the fast pace and shifting priorities of construction projects to meet project milestones and stakeholder deliverables, delay on a project is not unusual. It can occur at any stage as a result of different sources and various causes, most of which result in a negative impact on cost and time.
Once a construction project incurs a delay or multiple delays, it may become necessary to perform a forensic review to assess the effect a delay or disruption had on the schedule for completing the project. This review will focus on the assessment of planned performance versus actual execution of the work.
Our experts and consultants are here to support insurable and non-insurable losses and events due to delay and disruption to the original work plan/schedule, whether from peril, poorly designed scope, design change, delayed or poor decision-making, scope creep, or the cumulative impact thereof. 
Quantity Surveying
Our team of quantity surveyors has extensive experience across all international sectors including commercial and public property, manufacturing, heavy industry, infrastructure, power and energy, chemical, and petroleum sectors. Working together with our engineering teams, Envista is able to provide coordinated quantum and cost assessments on all losses. Our highly experienced team provides impartial advice and we are a trusted partner for all our clients. Our experts carefully study all aspects of the loss, applying the latest techniques and technologies to provide accurate and detailed solutions. 
Building Consulting and Construction Experts