Comprehensive Materials Lab Services
With recent investments into our Material Science Lab, Envista is expanding our Material Science practice, expertise, and services to better ensure QA/QC and quicker results for our clients. Our focus is to become a one-stop shop for all our clients' needs. Our current in-house services include Microscopic Analysis, FTIR testing, and Ionic Contamination Wipe Sample Testing.
Advanced Materials Analysis Services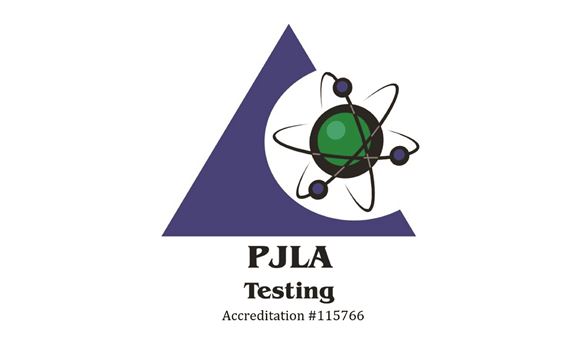 Accredited Materials Lab Services with ISO/IEC 17025:2017
Envista's Materials Science Lab has obtained the ISO/IEC 17025:2017 accreditation for chemical testing, demonstrating our proficiency in lab operations and the ability to generate the highest quality results. This accreditation is a globally recognized standard that laboratories use to prove their technical competence, making Envista a leading choice for materials analysis.
Microscopic Analysis Services for Material Failure Investigation
At Envista, our expert technicians use stereomicroscopy to conduct microscopic analysis of materials to determine the potential causes of material failure. Corrosion and cracking can be difficult to detect with the naked eye, but our advanced stereomicroscopes enable us to identify these issues and provide accurate and timely results.
Whether you are dealing with a failure in a section of pipe, a hose, or a piece of machinery, our microscopic analysis services are an essential tool in identifying the root cause of the problem. Our team is committed to delivering high-quality microscopy services using the latest equipment and techniques.
Advanced Microscopic Analysis with Keyence Digital Microscope
Envista uses the advanced Keyence Digital Microscope, in addition to standard stereomicroscopes, for high-resolution microscopy services. With its ability to capture high-resolution images, our Keyence Digital Microscope enables us to identify finer details and irregularities often undetected when using conventional microscopes. This allows us to provide accurate and reliable material analysis, particularly in cases where traditional microscopy methods fall short.
The Keyence Digital Microscope features a built-in flexible lens stand and multiple lighting options, which enable us to examine complicated components non-destructively and record microscopic features over large sample areas at high magnifications. Additionally, with advanced measuring capabilities based on NIST-traceable calibration, our expert technicians can quickly and accurately obtain quantitative measurements of features of interest.
Advanced Material Analysis with Scanning Electron Microscopy (SEM)
Envista's technical experts use advanced Scanning Electron Microscopy (SEM) techniques to examine materials and components with high precision and accuracy. SEM offers a wide range of magnifications and enables us to visualize surface features in detail beyond that of standard optical microscopes.
SEM offers an elemental composition analysis (EDX) function that allows for the detailed analysis of local material and contaminant composition. This makes it a powerful and versatile tool for a wide range of material science applications, including the examination of materials for degradation, contamination, or failure analysis. With its ability to identify even the smallest of details, our SEM service can provide critical insights into the composition and behavior of materials.
Fourier-Transform Infrared (FTIR) Spectroscopy Analysis
Envista's Material Lab is equipped with state-of-the-art Fourier-transform infrared (FTIR) spectroscopy equipment and specialized software to provide advanced materials analysis capabilities. Our FTIR analysis services can identify both organic and inorganic compounds with high accuracy and precision. Whether you need to ensure that your materials are performing as expected or are investigating a failure that could lead to property damage, business interruption, personal injury, or fatalities, our advanced FTIR analysis can provide critical insights.
The process for performing FTIR analysis begins by scanning a small sample of the material in question using infrared (IR) light to produce a spectrum. This spectrum shows which frequencies of IR light are absorbed by the material and can be used to determine the chemical properties and structure of the material, much like a molecular fingerprint. Our advanced software allows us to compare the spectrum of the subject material to a database containing thousands of spectra from known materials, generating more finite answers. In addition, our experts can perform quantitative measurements of features of interest based on NIST-traceable calibration, ensuring quick and accurate results. 
Our FTIR analysis services are also an effective tool for forensic investigations and can help identify product defects, manufacturing defects, installation issues, causes of stress cracking, contamination, special additives, or missing additives. By leveraging the advanced capabilities of our FTIR analysis services, our clients can gain a better understanding of the properties and behavior of materials and make more informed decisions to improve their products and processes.
Applications of FTIR Analysis in Material Science
Identify different types of polymers, detect additives or fillers, and assess the degradation or weathering of plastic materials
Identify specific functional groups, determine purity or concentration, and verify the identity of a compound.
Paints
Petroleum products, like grease and oils
Fibers and textiles
Pharmaceuticals 
FTIR analysis can help to determine causes of material failure, such as: 
Product defects (discoloration, brittleness, poor adhesion)
Manufacturing defects
Installation issues
Causes of stress cracking (oxidation, degradation)
Contamination (foreign materials, contaminants)
Special additives or missing additives 
Ionic Contamination Wipe Sample Testing
Ionic Contamination Wipe Sample Testing is a cost-effective and reliable method of detecting the presence of ionic contaminants in various types of equipment.
At Envista, we use specialized wipe samples to test for contaminants, such as water, smoke, soot, construction dust, and chemicals, and quantify their level of corrosion on specific materials. These results allow our experts to understand and predict the effects of contaminants on electrical and mechanical equipment and recommend remediation strategies to return equipment to a pre-loss state.
Benefits of Ionic Contamination Testing
Our methods of testing have been pioneered by Envista Forensics, ensuring that our clients benefit from our extensive experience and expertise in this area. Envista's testing methods follow strict industry standards and are conducted by highly trained experts with specialized knowledge and equipment. By using wipe sample testing, we can quickly and accurately identify the specific areas of equipment that are affected by contamination, saving our clients time and money in the long run.
Applications of Ionic Contamination Testing in Material Science
Ionic contamination wipe sample testing can be used to quantify the corrosive impact of contamination on various materials and equipment, including microphones, amplifiers, mixing consoles, mixers, blenders, grinders, building materials, HVAC systems, medical equipment, commercial equipment, industrial equipment, MEP systems, computer equipment, and lab and analytical equipment. This testing process involves the collection of wipe samples to identify the presence of ionic contaminants such as water, smoke, soot, construction dust, and chemicals.
The results of this testing can help to identify the specific types and levels of contaminants that equipment has been exposed to, allowing forensic investigators to understand and predict the effects that these contaminants may have on the equipment. By identifying the corrosive impact of contamination, this testing allows for a clearer understanding of how to return potentially contaminated equipment to a pre-loss state. Benefits of ionic contamination wipe sample testing include improved equipment performance and reliability, reduced maintenance costs, and increased equipment lifespan.
Audio-Visual (A/V) equipment (televisions and sound systems)
Food processing equipment (ovens and refrigerators)
Manufacturing equipment (machines used in industrial production processes)
Commercial equipment (those used in retail stores and offices)
Industrial equipment (including heavy machinery and other tools used in industrial settings)
Mechanical, Electrical, and Plumbing (MEP) systems (heating, ventilation, and air conditioning systems)
Building materials (concrete, wood, and metal)
Medical equipment (patient monitors and diagnostic tools)
Computer equipment (desktops, laptops, and servers)
Lab and analytical equipment (microscopes and spectrometers)
Smart home systems (security systems and home automation device
Process of Ionic Contamination Wipe Sample Testing
We use a thorough and non-destructive wipe sample testing process to identify the presence of ionic contamination in a variety of equipment types. Our process involves taking a wipe sample from a representative surface area and analyzing it for specific anions and cations using EPA 300.0 and ASTM D6919 standard methods. This testing can be applied to a wide range of equipment, including A/V equipment, food processing equipment, and smart home systems.
By accurately quantifying the corrosive impact of contamination, we help our clients make informed decisions about how to restore, repair, or replace their equipment. Our experts use specialized equipment and follow rigorous industry standards to ensure the most accurate results. 
When to Conduct Ionic Contamination Wipe Sample Testing
Ionic contamination wipe sample testing is a crucial step in assessing equipment that may have been exposed to a range of catastrophic events. Envista's experts recommend conducting wipe sample testing after any of the following events:
Construction failures: After a building collapse, unstable structures or structural failures, it is important to determine whether the equipment has been exposed to any harmful ionic contamination, which can cause corrosion, equipment failures, or other damage.Fires: Fires can result in the release of harmful ions and chemicals that may be corrosive and damaging to electronic and mechanical equipment. Wipe sample testing can help identify any contaminants and quantify the level of exposure.
Floods: Floods can bring in water, chemicals, and other debris that can leave ionic contamination on exposed surfaces. Wipe sample testing can help identify the extent of contamination and the equipment that needs to be restored, repaired, or replaced.
Tornadoes and hurricanes: The aftermath of a tornado or hurricane can bring in harmful debris, water, and chemicals that can leave contamination on equipment surfaces. Wipe sample testing can help identify the extent of exposure and the equipment that needs to be restored, repaired, or replaced.
Explosions: Explosions can release harmful chemicals and ionic contamination into the environment, which can cause severe damage to equipment. Wipe sample testing can help identify the extent of contamination and the equipment that needs to be restored, repaired, or replaced.
Material Lab Services Experts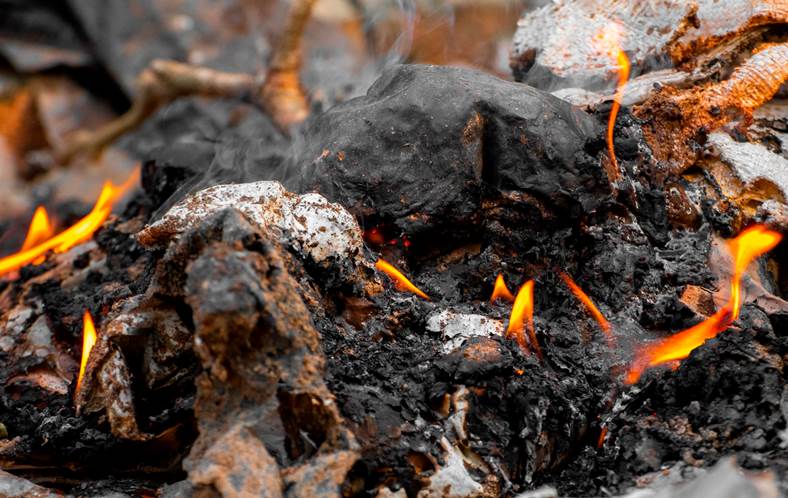 FTIR Analysis Identifies a Polymer Material
Envista was called in to identify the polymer and determine if the heat in the area could have been a cause of the fire, which was conclusively identified using a Fourier-transform infrared (FTIR) spectroscopy.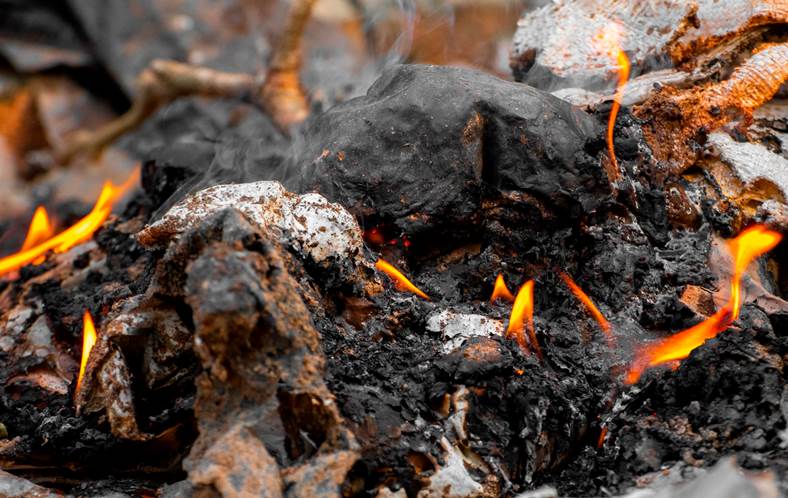 Read The Latest Articles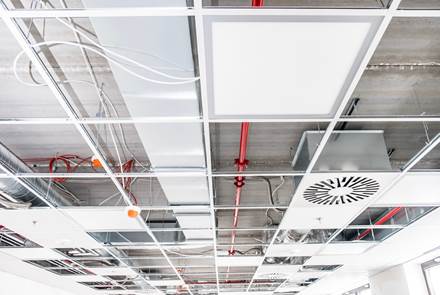 False ceilings are secondary ceilings suspended below the main ceiling, covering service lines and other items. They...
04 December 2023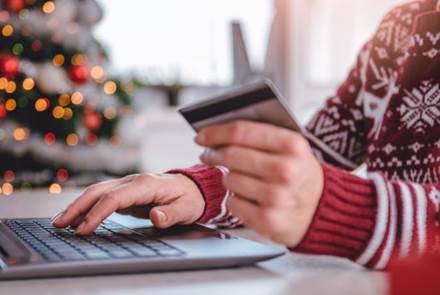 The holiday season is upon us—a time for joy, comfort, friends, and family. But, the increased travel and shopping can...
28 November 2023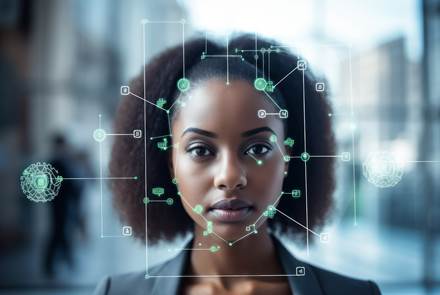 Facial recognition technology represents a powerful tool with remarkable potential in various fields. It relies on...
28 November 2023