CAT, Equipment Consulting, Geotechnical, Energy, Mechanical, Global News
Hurricane Ida's Effect on Key Industries
06 oktober 2021
Artikel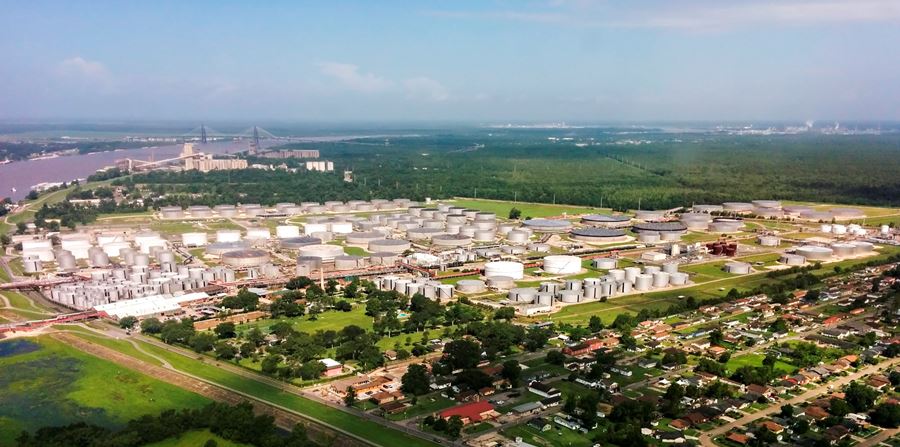 Hurricane Ida hit the east coast of the United States August 26 – September 4, 2021, causing significant damage to businesses and infrastructure, especially in Louisiana.1 The estimated economic impact of the hurricane, which could reach over $95 billion, makes it the seventh costliest hurricane to hit the United States since 2000.2
Louisiana is rich in natural resources and plays a key role in processing and transporting resources from all over the United States. The region is home to a number of industries, including energy production, agriculture, and transportation. When Hurricane Ida hit and affected those industries, specialized experts came to the region to work quickly to get operations and businesses back up and running.
In times of catastrophic loss, it is important to assemble a multidisciplinary team of experts with specialized knowledge and experience. These experts can collaborate to identify the cause and scope of the damages, as well as estimate repair costs and monitor repairs in a wide variety of local industries.
Oil and Gas: Recovering From Flood Damage
According to the Energy Information Administration, the 17 oil refineries in Louisiana typically make up almost one-fifth of the nation's refining capacity. When Hurricane Ida hit, it caused significant disruption to not only energy production in Louisiana, but in the United States as a whole. Energy production equipment can often withstand strong winds, but in Louisiana, the real threat is flood damage, due to increased rain and the state's low-lying geography.3
Along with refineries, specialty experts have been busy assessing physical damage caused by Hurricane Ida to distribution lines, extraction equipment, and related process equipment. These experts are a critical part of getting the operations back up and running and minimizing business interruption.
Energy production evaluations, power outage survey work, and supply chain studies amid the country's largest hurricanes provide a foundation in understanding the critical points of disaster relief that must be addressed timely. During disasters, experts deal with the lack of readily available resources by finding workarounds for repairs, and can also evaluate lost business dollars and give recommendations on how to fast-track recovery processes. 
Agriculture: Handling Complex Concerns
Along with the oil and gas industry, Louisiana is also home to a significant portion of the nation's agricultural industry. Louisiana's agricultural base includes cotton, sugarcane, rice, etc.4 Additionally, Louisiana acts as a transportation hub as facilities in the state accept products from other regions to process and distribute. For example, products such as soybeans come from Iowa and are processed and distributed in Louisiana. The agricultural industry is so central to Louisiana's economy that its waterways are lined with port facilities, conveyors, and silos that supply the rest of the United States and beyond with vital goods.
Hurricane Ida passed over a similar path as Hurricane Katrina back in 2005. Envista's experts drew on their past experience providing forensic analysis for storm destruction to the Archer Daniels Midland, Destrehan, LA grain distribution facility during Hurricane Katrina to make a plan for Hurricane Ida. The movement of grain and barge transportation was critically disrupted. Agricultural equipment experts were available to analyze the cause and scope of the damage to the facility including storage, grain elevators, and support facilities. The analysis of the reconstruction identified and segregated upgrades and expediting costs, which was a critical point of interest for our clients.
Because the agricultural industry is so complex, a multidisciplinary team of experts will need to collaborate on assessing damage and finding solutions in an event like Hurricane Ida. Agricultural equipment is a mix of standard mechanical and electrical equipment paired with unique systems for material handling such as sorting, conveying, and storage. Experienced engineers and agricultural experts are needed to inspect agricultural and farm equipment, identify the extent of damage, and evaluate repair options.
Additionally, the agricultural industry will require horticulturists who can evaluate crop damage, and who possess a thorough understanding of how damage occurs and what options are available for recovery. Food safety experts will be able to address questions surrounding the proper handling of crops and products, including temperature deviation concerns, contamination, and spoilage issues.
Transportation and Infrastructure: Timely Repairs With Limited Resources
As noted, the intercoastal waterways of Louisiana are key in shipping products and goods all over the country. Ports, docks, ships, and barges are plentiful throughout the region, as well as railways, bridges, and roads that support the intercoastal movement of goods.
When working in the aftermath of a storm like Hurricane Ida, experts need to have industry-specific knowledge of the structures and systems that move our goods. These experts include mechanical engineers, naval architects, structural engineers, civil engineers, and people with a lifetime of experience designing, retrofitting, and evaluating damage to these key infrastructure components. A focus on emergency repairs can keep the cost of business interruption low, and minimize contingent business interruption. Experts can help business owners evaluate multiple options available to get back in operation quickly.
The combination of the global pandemic and natural disasters has had a significant impact on the demand for many commonly used materials such as sheet metal, gasoline, lumber, and semiconductor chips. When supplies are in high demand, materials are scarce, and commerce is interrupted. Alternative measures may be required to address storm-created supply chain issues. Experienced experts understand that retrofitting, alternative material choices, and shared resources can be the solution until the market stabilizes again.
The impacts of Hurricane Ida reverberated throughout society, affecting hotels, educational institutions, places of worship, hospital and medical facilities, manufacturing, and communication/telecommunication systems. In a complex and potentially devastating event, teams of multidisciplinary experts can assist with understanding failures, evaluating damage, and getting businesses back up to pre-loss operations in a timely manner. 
Sources:
Har din virksomhed været udsat for skade?
Vores eksperter kan hjælpe dig!