Electrical, Equipment Consulting, Global News, Subrogation
Operations Shut Down: Preventing Electrical Failures During COVID-19
27 April 2020
Article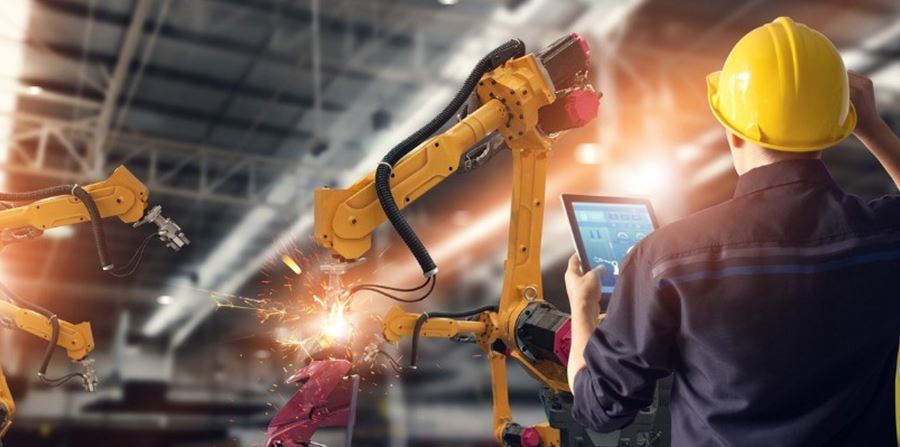 This blog is the third in a four-part series on the operational effects posed to equipment during business shutdown periods, and the dramatic or catastrophic issues that can occur when facilities return to normal business. Read other blogs in the series including part one, part two, and part four.
As experienced in many areas and industries throughout the U.S. and abroad, the coronavirus (COVID-19) pandemic has vastly affected business operations. Social distancing practices have forced many businesses and organizations to either furlough, lay off employees, or largely allow them to work from home. However, when business and maintenance routines change, in a relatively quick fashion, there is potential for indirect issues which can cause significant business interruption over time.
The two most common scenarios occur when HVAC or lighting is shut down, and reduced staffing leads to irregular maintenance checks. We will explore both, as well as offer some preventive measures, and an example case study, to ensure that when businesses become fully operational, they have fewer accidents and opportunities for failure.
Equipment Shutdown
When a facility is temporarily shut down, there are potential cost savings by reducing or shutting off most, or all, lighting and HVAC equipment. This can result in an increase in relative humidity within the facility due to moisture infiltration and a lack of environmental controls. Most buildings are not fully sealed off from outdoor ambient conditions.
Moisture
As equipment surface temperatures drop below the dewpoint during nighttime and daytime temperature shifts, moisture can begin to condense on metallic surfaces of electrical switchgear and rack-mounted electronics. Moisture can also infiltrate transformer and motor coil windings and terminations. Under normal circumstances, equipment operations generate enough heat to prevent the condensation, but without power, or enough load, condensation can occur causing potential threats for corrosion or failure.
Corrosion
It is not unusual to observe corrosion on iron-containing components such as enclosures, fasteners, and terminals following operation shutdowns. When contaminated or corroded equipment is re-energized, it can result in a failure of the device, a fire, or even injuries to employees or the general public due to equipment breakdown.
Once equipment fails, the cost of business interruption can be significant, on top of the costs associated with repair or replacement. Typically, businesses have the ability to closely monitor the environment of their equipment or electronics to keep them clean, cool, and dry. In fact, 67% of all electrical equipment failures can be prevented due to monitoring those factors.1 In the event of an operation shutdown, protocols need to be in place to closely track each of these aspects to properly prevent corrosion and other components of potential failure.
Reduced Staffing and Equipment Maintenance Checks
With reduced (or skeleton crew) staffing, critical maintenance of electrical equipment occurs less frequently, introducing a higher risk of failure due to lesser preventive maintenance and routine inspections. A reduced staff is less likely to observe anomalies that might otherwise be detected during normal work activity, such as flickering lights. Most electrical rooms are not equipped with security cameras, rate of rise detectors, or infrared cameras capable of detecting and alerting staff to potential electrical problems. An overheated component or wire that could easily be detected simply by smell, may very well go undetected with less staff in the vicinity until a catastrophic fault or interruption. This situation applies to virtually any facility equipped with power distribution and/or data centers.
Without a remotely monitored supervisory control and data acquisition (SCADA) system or building automation system (BAS), any type of power interruption, including the main service entering the facility, can result in an unscheduled and undetected, costly shut-down of heating, refrigeration, and process-related equipment.
Electrical equipment, including pumps, blowers, fans, data and telephone signal transmission, fire alarm and security monitoring systems may become disabled without continuous monitoring by staff. If any part of the equipment is critical to either the operation of the building or tied to another crucial piece of equipment, all those systems will suffer. The U.S. Bureau of Labor and Statistics indicates being struck or caught between machinery and equipment is one of the "fatal four" causes of construction worker deaths.2 Blowers, fans, and pumps are all on that list. Large equipment malfunctions or failures can cause significant injury if any of these components are not working correctly, regardless of the industry.
In addition, weather or other outside factors may also interrupt operations, along with normal events that may arise from inconsistent monitoring. Backup or standby generators and double-ended substations can provide emergency power, but only if the system exists and is routinely tested to ensure that it will function when needed.
Any of these events below may go undetected during a scaled-back operation or shutdown:
Storm/lightning activity that damages or disables equipment
Fluctuations or interruptions in utility power supplied due to high wind conditions
Overheating components (due to a device failing, ventilation or refrigeration failure)
Over-current device activation (open circuit breaker or blown fuse)
Case Study
A recent example of this scenario occurred with a food processing and distribution facility operating with a skeleton crew due to COVID-19 restrictions. A condensing fan failed on a large walk-in cooler system.
Had work activity occurred at a normal level, there is a high degree of probability that someone would have been in the cooler to either drop off or pick up food product, and could have detected an improper temperature condition, as a dial thermometer was clearly visible at the cooler doorway.
Unfortunately, no one entered or left the walk-in cooler for several days, during which time the temperature steadily rose. To make matters worse, a remote, high-temperature alarm installed by a security system contractor failed to dial out to staff as designed.
The resulting food spoilage loss totaled thousands of dollars, not to mention the interruption in food supply to reliant customers. To further exacerbate the problem, product deliveries for the facility were delayed, preventing them from recovering from the loss quickly and easily.
Preventive Measures
Preparing and following a routine inspection protocol during limited staffing can potentially save a business millions of dollars and months of business interruption.
Top Preventive Measures for Equipment
Switchgear should be routinely inspected by a properly qualified licensed electrical contractor. Utilizing infrared imaging cameras, the contractor can quickly identify potential overheating conditions at components and/or terminations and address the problem before a potentially hazardous and catastrophic event (such as an arc flash) occurs.
All facilities with crucial equipment should be monitored to ensure that the facility is being environmentally controlled to limit humidity and other adverse conditions.
During times such as these, with reduced operations, electrical infrastructure should be inspected and needed maintenance performed while the demand on those systems is greatly reduced. The testing and repairs can take place without scheduling major shutdowns of dependent systems since they are already shut down or the operation is curtailed.
Monitor and record crucial conditions (such as temperatures critical for product preservation). Use a system capable of dialing out with a text message alerting at least two employees of any abnormal conditions.
With many businesses preparing to reopen in the next 1-4 weeks, these tips are meant to help prepare operations and serve as reminders of the many things to consider in order to minimize the risk of failure to machinery and equipment. Make sure critical testing is complete and all maintenance continues to occur and is constantly monitored, as well as any critical components or environmental factors necessary to maintain operations. Check all equipment and electronics for signs of moisture, corrosion, and other signals that may pose threat to the safety of employees or the general population given your industry.
Read the final blog of the series on mechanical failures.
Sources:
EC&M. 10 ways corrosion can wreak havoc on your electrical equipment. Mar. 8, 2019. Found on April 25, 2020, at https://www.ecmweb.com/maintenance-repair-operations/media-gallery/20903420/10-ways-corrosion-can-wreak-havoc-on-your-electrical-equipment.
U.S. Bureau of Labor and Statistics. National consensus of fatal occupational injuries in 2018. News release found on April 25, 2020, at https://www.bls.gov/news.release/pdf/cfoi.pdf.
Has a recent catastrophe affected you?
Our experts are ready to help.