Company News
In the News: Nicole Brewer Hired as Fire Investigator for Oregon Fires
Portland, OR – 09 November 2021
On Labor Day, 2020 four fires burned more than a million acres across the state of Oregon, destroying thousands of homes and killing nine people.
According to Jefferson Public Radio, PacificCorp, a large electric company in the northwest, is facing multiple lawsuits including two class-action suits and two wrongful death suits because the utility failed to shut off its power lines during the windstorm.
Following the legal filing, Nicole Brewer, Principal Consultant at Envista Forensics, was hired on as a fire investigator to review the evidence and help determine whether or not PacifiCorp was at fault. Brewer reviewed available evidence including public records, documents from PacifiCorp, eyewitness testimony, burned sites, and equipment.
Brewer is a Certified Fire Investigator, Certified Fire and Explosion Investigator, and Evidence Collection Technician with over 23 years of fire service experience, and has provided expert testimony on multiple occasions in grand juries, trials, and depositions 
During her investigation, Brewer found PacifiCorp's electrical equipment likely caused or contributed to the spread of the fires in Echo Mountain, South Obenchain, Southern Oregon, and Santiam Canyon. Though, because she didn't have full access to all public reports, further examination of the fires will still be required to identify specific causes.
State and federal investigations into the causes of these fires are still ongoing.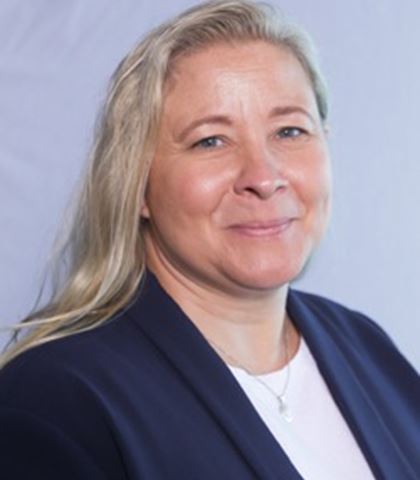 Principal Consultant
Fire and Explosion
Nicole Brewer is a seasoned fire investigator with over 27 years of experience in the field. Her expertise has earned her numerous certifications and accolades, including the Oregon Chapter IAAI Fire Investigator of the Year Award in 2021 and the International IAAI Fire Investigator of the Year Award in 2022. Nicole's credentials include being an IAAI-certified fire investigator with a vehicle endorsement (CFI-V), a NAFI-certified fire and explosion investigator (CFEI), an IAAI and NAFI-certified fire investigation instructor (CI and CFII), and an IAAI-certified Evidence Collection Technician. She has investigated and consulted on over 3,000 fire-related incidents, ranging from structure fires to industrial complexes and marine-based structures.
With a Bachelor of Science degree in Fire, Arson, and Explosion Investigation, and a Master of Science degree in Forensic Sciences with a specialty in Arson and Explosives, Nicole's academic achievements complement her practical experience. She is currently pursuing a Ph.D. in Forensic Sciences and has also contributed to the field through teaching and validating three fire investigation textbooks.
In addition to her extensive expertise as a Portland fire and arson investigator, Nicole Brewer possesses advanced technological capabilities to enhance her investigations. She utilizes Matterport scanning, a technology that allows for detailed 3D visualization and documentation of fire scenes. She is also licensed to operate Unmanned Aircraft Systems (UAS) to capture aerial photographs and video of fire scenes, further assisting in comprehensive assessments and documentation.
Nicole's dedication to solving complex fire cases, coupled with her instructional and testimonial experience, has made her a respected figure in the field of fire investigation.