General, Civil/Structural, Mechanical, Electrical, Energy
National Engineers Week 2020: Celebrating Engineers Across the Globe
17 February 2020
Article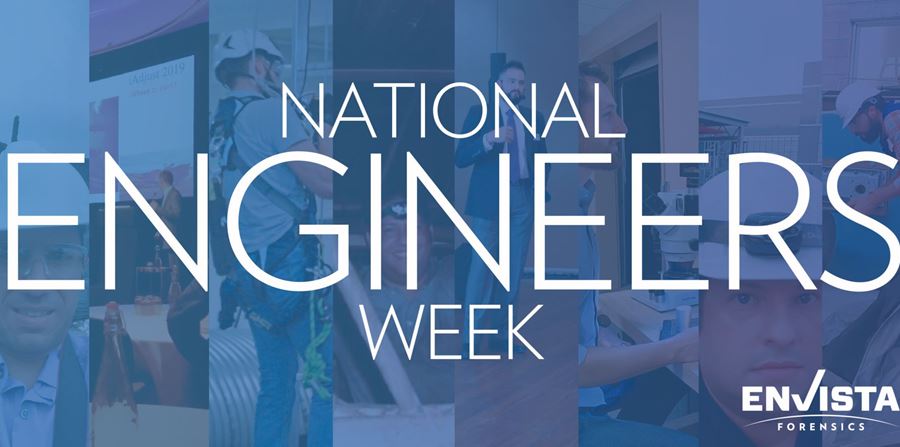 The Face of Certainty
Since 1984, Envista's forensic engineers have specialized in the analysis of disasters, accidents, and product or material failures. And over the years, Envista has invested heavily in developing not only the most skilled staff in the industry but also a team of truly dedicated people willing to go above and beyond to ensure certainty to those facing losses.
Our many years of experience, coupled with our dedication to helping people and solving complex problems, allows our engineers to become the face of certainty for our clients. Our goal is to provide the best service, no matter when or where in the world it is needed. Our engineers travel across the globe to help our clients during some of the worst times in their lives.
National Engineers Week
This year for National Engineers Week, we asked for nominations of engineers across the globe who have gone above and beyond and showed true dedication in their work. During times of disaster, failure, or injury, you need an expert on whom you can rely without question, and these are some of those people.
Here are the nominees this year. Thank you to ALL our engineers!
Meet Our Engineers Around the Globe

Senior Project Engineer - Mechanical (Columbus, OH)
"Andrew, one of Envista's remarkable mechanical engineers, continuously provides creative and elegant solutions to our clients' needs. Andrew has a track record of providing enhancements to our talent development for the benefit of other engineers and never fails to provide excellent service to his clients. He is a self-motivated engineer dedicated to improving his skills across the board to ensure he is delivering exceptional work to both his company and his clients." - nominated by Wesley Grandlienard, Technical Director

Senior Project Engineer - Electrical (Denver, CO)
"Arash is an outstanding electrical engineer that is always ready and willing to support any loss that is asked of him. He frequently travels last minute in order to meet clients' needs whenever and wherever he is needed. Arash is very responsive to clients, is always looking to provide exceptional service, and consistently demonstrates true compassion while working on a loss, big or small." - nominated by Wesley Grandlienard, Technical Director

Senior Project Engineer - Civil/Structural (Toronto, ON)
"You rarely come across a structural forensic engineer as well-rounded, reliable, and motivated as Ayman Dabbas, on both a professional and personal level. Ayman has been a part of the Envista family since 2016 as one of our first forensic engineers in Canada. Being one of the key members of our team, he has brought over 18 years of both Canadian and overseas experience in construction and design and is always willing to lend a hand no matter what the task is. Envista could not ask for a more cheerful, kind, and fun-to-work with team member than Ayman." - nominated by Farhood Nowzartash, Assistant VP of Canada East

Senior Project Engineer – Civil (Orlando, FL)
"Since the beginning of her career at Envista, Donna has continually impressed with her drive to not only provide technical expertise, company value, and outstanding customer service, she has also proven to be a high-flier when it comes to building strong and lasting client relationships. On top of her day-to-day, she participates in various presentations and associations and always jumps at every chance she gets to attend conferences and events to help continue building her practice and represent Envista Forensics proudly.
Donna's devotion to her industry and community goes beyond her work at Envista. She is an active member of the ASCE 7 Main Committee, the ASCE 7 Wind Loads Subcommittee, and spends her time outside of work volunteering to help develop high school students' interest and knowledge in engineering. Donna is deserving of special recognition for what she provides to the community, industry, and to our company. I am proud to be on a team with such a fantastic engineer, employee, and person willing to give to others." - nominated by John Dufour, District Manager

SeniorForensic Engineer - Mechanical (Melbourne, VIC)
"Glen is an excellent example of the diverse nature of opportunities provided by a career in engineering. After receiving his honors degree in Mechanical Engineering from the University of Melbourne, he worked as a project engineer at various companies, spent time in the automotive industry in vehicle engineering development, managed major complex losses at a large insurance adjusting company, and is now a Senior Forensic Engineer with Envista. Glen's wide range of experiences and successes throughout every role have allowed him to excel his problem-solving skills in both an analytical and scientific matter." - nominated by Marco Soto, Senior Forensic Engineer

Senior Forensic Engineer - Chartered (Sydney, AU)
"Marco is a highly valued mechanical engineer, a certified fire and explosion engineer, and an all-around exceptional employee and team member. Marco has built trusted relationships with clients in the USA, Asia, and Australia, all countries and regions he has both worked and lived in. These long-lasting relationships are developed through his high service standards and commitment to fully understanding each clients' individual needs." - nominated by Bruce Swales, Managing Director

Project Engineer – Mechanical (Houston, TX)
"Melissa is a valued member of the Envista family. Both customers and colleagues rave about her positive attitude and constant desire to provide answers to challenging technical problems. Melissa's passion and drive to help others are evident in her willingness to volunteer for challenging assignments, including out-of-state and international projects. It is a privilege to work with someone with such integrity and focus on continuous improvement and it is no surprise that her list of accomplishments continues to increase every day." - nominated by Bill Herring, District Manager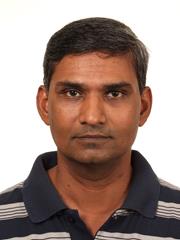 Technical Consultant - Mechanical & Chartered (Singapore, AS)
"Sivasothy, a senior technical consultant at Envista, has extensive experience working throughout our Asia-Pacific region. Sivasothy is both a mechanical engineer and certified fire and explosion engineer, but his knowledge base extends far beyond these disciplines. As the known 'go-to' for many clients, his relationships with clients allow him to efficiently assist their various needs because of his extensive knowledge, dedication, and passion in this industry." - nominated by Bruce Swales, Managing Director
Has a recent catastrophe affected you?
Our experts are ready to help.