Christina Lucas became the President of Envista Forensics in 2020 after nine years as a visionary leader in the insurance industry. As President, she provides strategic guidance on developing, communicating, executing, and achieving the company's objectives to further its mission. Christina is focused on promoting an innovative and technology-focused environment within the company.
As General Manager of AIG Bulgaria, she received market recognition by transforming an existing division into the 2019 Employer of the Year. She also served as the Asia-Pacific Claims Operations Officer in Tokyo, Japan, leading a team of 300 people responsible for standardizing and simplifying claims operations across Asia, and as Head of Claims Operations – LAC region, where she dramatically reduced costs, introduced process improvements, and streamlined operations across 14 countries.
Prior to her role at AIG, Christina worked at top-tier consulting firms, including Deloitte, where she participated in an elite strategy team to revitalize relationships with the firm's top 60 clients, and Booz Allen, where she developed new programs and exceeded annual sales targets. Christina holds a B.A. in Economics from Georgetown University as well as a Masters of Information Technology from American Intercontinental University. In both 2017 and 2021, she was recognized as one of Miami's Most Influential and Powerful Black Professionals.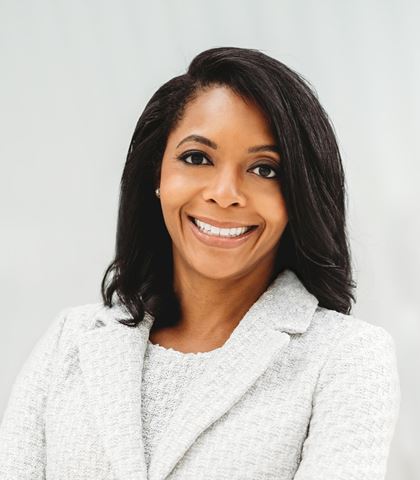 Christina Lucas
President
Meet More of Our Leadership Team