Scott Nacheman is a Practice Leader of Envista's Major Loss group. He has collaborated in the industry for over 23 years as a forensic architect and engineer with diverse multi-disciplinary experience. Scott has been involved in many facets of building/structure stabilization, failure investigation, and repair services.
How long have you worked for Envista and what do you do?
I have worked at Envista since June 2020 and I manage the Major Loss Practice.
What is one of the most interesting jobs you've worked?
This is a difficult one to answer because there have been so many interesting ones. Some of the most interesting were:
Chrysler Building, NYC - Investigation and repair of steel, masonry, and stainless steel spire.
$400MM+ Smithfield Fire Loss in Cudahy, WI. Co-managed the multi-disciplinary evaluation of several hundred square feet of food processing plant that burned down due to a fire caused by an errant military grade flare launched by a neighbor.
Christchurch, NZ Earthquakes. Evaluated multiple buildings (low, mid, and high-rise) that experienced significant structural distress following the 2011 CCH earthquakes.
Indiana State Fair Collapse. Evaluation of the structural failure of a temporary demountable structure (outdoor concert venue rigging) that resulted in 7 fatalities.
FIU Bridge Collapse – Failure of a concrete pedestrian bridge under construction over a highway in Florida that resulted in 6 fatalities.
Hard Rock Hotel New Orleans Collapse – Forensic investigation and onsite liaison to City of New Orleans FD incident commander and ownership during the investigation and demolition planning phases.
What is the farthest you've traveled for a loss?
New Zealand for the 2011 Christchurch earthquakes. 
What is the longest you've been away managing a loss?
For both the Indiana State Fair collapse and the post-Hurricane Irma/Maria response, our teams were in Indianapolis and the U.S. Virgin Islands (respectively) for over 6 months. Typically, we would be deployed for 2+ weeks, home for several days, and then deployed again.
What is the best part about working major losses for Envista?
The best part about my job is helping to build a team to focus on new clients and market sectors.
Did you always want to be an engineer?
No. My first career path was as a Firefighter, then in architecture. While I am licensed as an Architect, during my sophomore year of college I realized that my interests and way of thinking was more "Engineer" than "Architect". As such, I took advantage of a double degree program offered by the University of Illinois at Urbana Champaign to obtain Masters degrees in both Architecture and Civil Engineering. The combination of my Fire Service, Architecture, and Engineering backgrounds has shaped my career over the years and led to the expertise and focus of my current endeavors.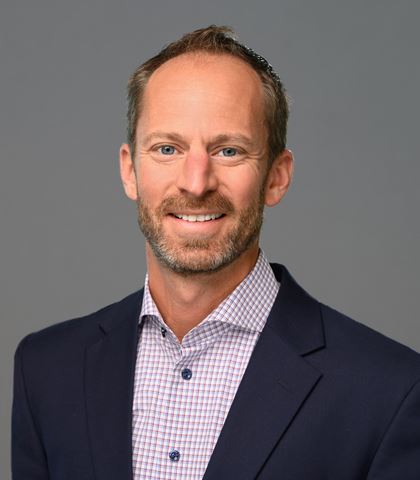 Scott Nacheman,
MSc. Eng. AIA
Practice Leader – Major Loss
Major Loss Investigations
View Scott's Profile