Digital Forensics Resources Packet for Legal Professionals
At Envista Forensics, our certified and seasoned experts have worked on thousands of matters involving digital evidence. In every case, our objective is to provide actionable and accurate results to our clients, often under strict guidelines and tight time frames. Our team is dedicated to working closely with our clients through effective communication and planning to help you reach the best possible outcome in your case.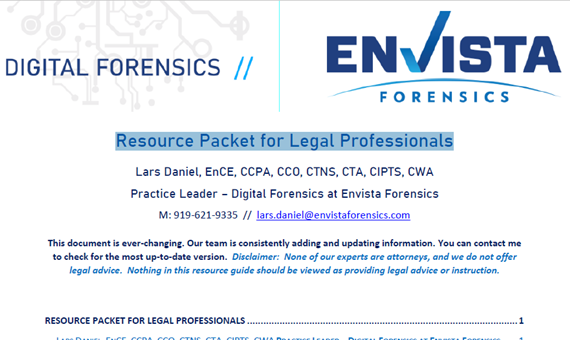 Digital Forensics Resource Packet for Legal Professionals
Our team put together a comprehensive resource packet for all things digital forensics, made specifically for legal professionals by Envista Forensics Experts.